The Heat Blaster system (Dragon's Breath™) is designed to be located above guests in a theater, or a ride path and release an intense blast of hot air.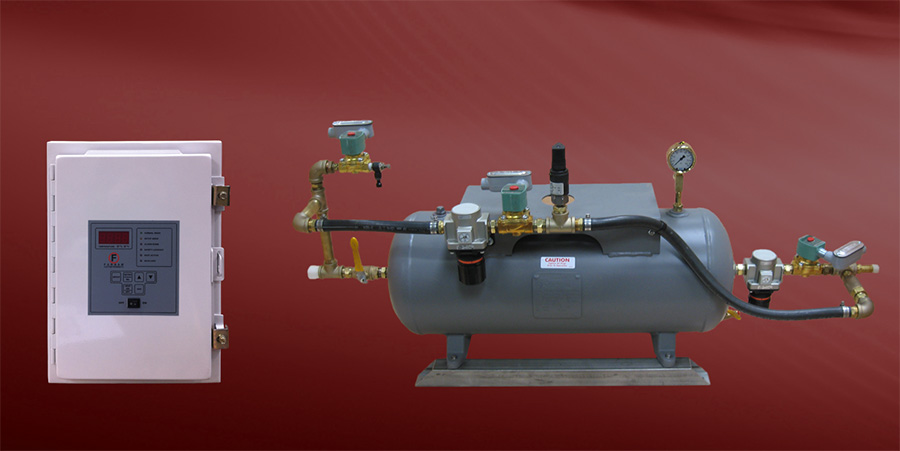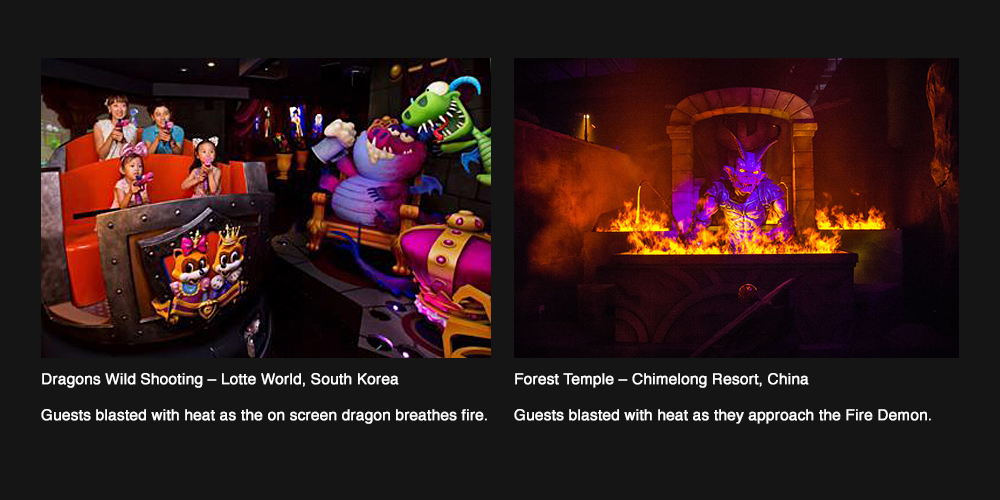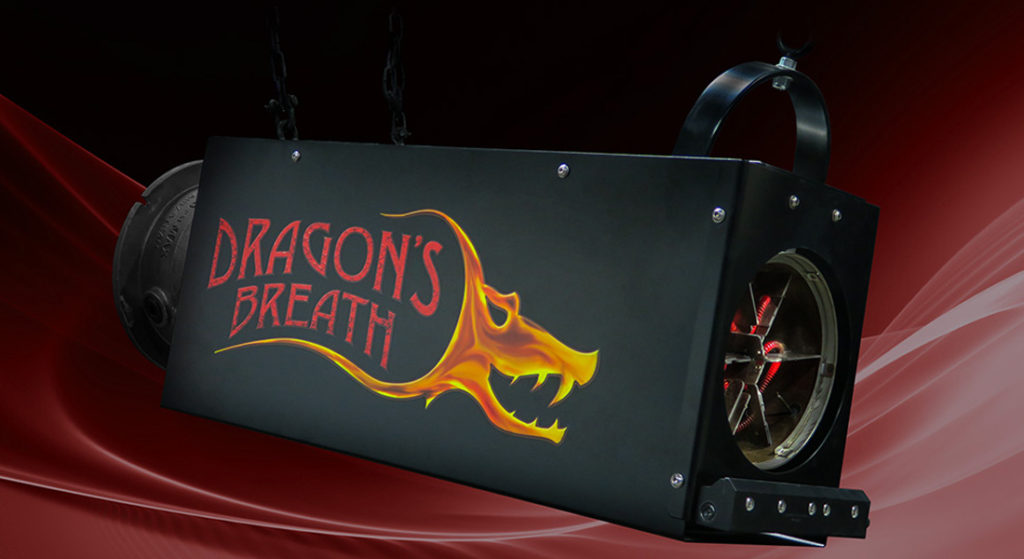 The system uses compressed air and an industrial heat tube to provide the heat blast. The Heat Blaster stays hot with a constant low level of air flowing through it. When the Heat Blaster is activated, an air knife that is blocking the hot air flow turns off, as accumulated compressed air is blasted through the nozzle, thus blasting heat at the guests almost instantly. When the Heat Blaster is de-activated, the air knife turns on and almost instantly cuts off the heat by diverting the path of hot air away from guests.  The Heat Blaster then goes into "ready" mode awaiting the next trigger signal.
The Dragon's Breath can be programmed to a specific temperature and has front and back overheat temperature detection, with automatic safety shut off.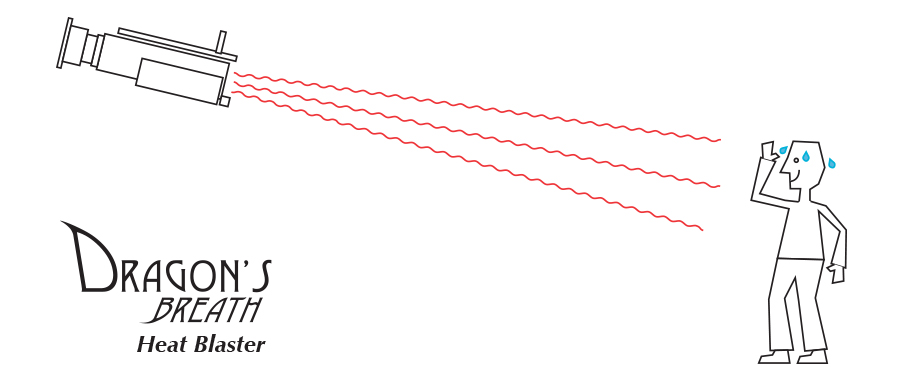 Note: The specifications listed below are specific to our standard product. Pricing and specifications could vary depending upon customer's needs.
Key Assumptions:
Scenic elements needed to disguise the Heat Blaster will be provided by others
The overhead mounting locations are adequate for the hanging load
There is adequate area around the Heat Blaster for proper air flow
The facility HVAC system will be able to handle the added heat load
Compressed air will be provided at the necessary flow rate and pressure
Basic Equipment provided by Technifex:
(1) High-heat tube with temperature control box and monitoring system
(1) Compressed air accumulator tank
(2) Solenoid valves to control high/low air flow and air knife
(1) Air knife
(1) Coppus air accelerator
(1) Hanging hardware
(1) Over temperature cut-off switch
(1) Fuse box 
Goods and services furnished and installed by others:
Compressed air supply and filtration, to Technifex specifications.
Power stub-ups within 6 feet (2m) of Heat Blaster
Show Control system to provide trigger signals
Compressed air stub-up within 6 feet (2m) of Heat Blaster
All scenic elements required as per art direction
Hanging/Mounting points
Specifications: (approximate dimensions and weights)
Heater/Controller Power: 240V System – (1) Circuit (208-240VAC, 3ph, 50/60 Hz, 40A)
Heater/Controller Power: 480V System – (2) Circuits (480VAC, 3ph, 50/60Hz, 80A)
Control: (2) Contact Closures (Input= Enable, Output= Fault), (2) 24VDC for air blast and air knife valves
Compressed Air (Avg.): 80 PSI @ 120 CFM (6.7 Bar @ 4247 lpm.)
Compressed Air (Peak): 100 PSI @ 160 CFM (6.7 Bar @ 8495 lpm.)
Dimensions of Heat Blaster: 36″x12″x14″ (914mm x 305mm x 356mm)
Dimensions of Air Accumulator Tank: 18″x18″x32″ (457mm x 457mm x 812mm)
Weight of Heat Blaster: 85 lbs. (38.5kgs)
Weight of Air Accumulator Tank: 150 lbs. (68kgs)