Updated August 2017 – Price Reduction
We are selling our used rental stock!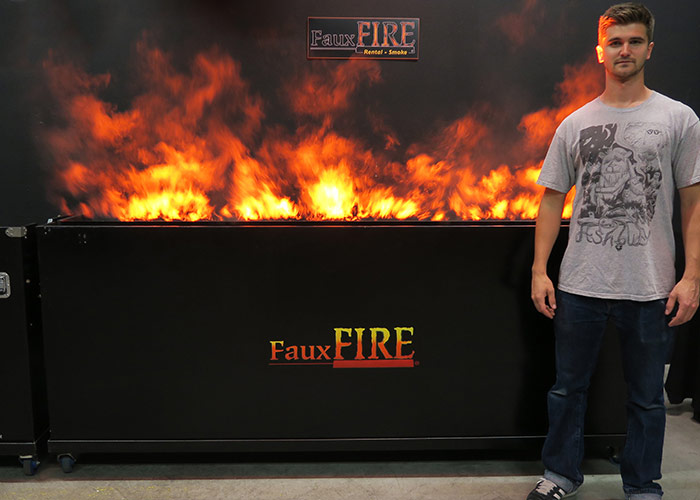 Item: 
Rental 8' Smoke FauxFire Unit (Includes shipping crate and full Operations and Service Manual)
Price:
$8,500.oo  $7,500.00  $6,500 .00 per unit asking price (Shipping and any applicable sales tax NOT included)
Units Available:
Condition:
FauxFire units are used and sold as is.
All units in full working order.
Outer cases have minor cosmetic wear.
Dimensions:
97″ width x 26″ depth x 42″ height (on caster frame)
97″ width x 25″ depth x 36″ height (off caster frame)
Crate: 103" x 32" x 53"
FauxFire units are on a caster frame that can be removed if desired.
The crate is not on casters. All dimensions and weights are approximate.
Weights:
FauxFire Unit = 520 lbs.
Crate = 330 lbs.
Total = 850 lbs.
Power Requirements:
3 – 110VAC (20amp) Circuits.
Smoke Fluid:
Not included.
Uses standard Le Maitre Extra Quick Dissipating smoke fluid.
Upgrades:
Units can be upgraded for an additional charge with LED lighting and new smoke machines. Contact us for more information.
Warranty:
Conditional 90 Days (contact us for warranty conditions)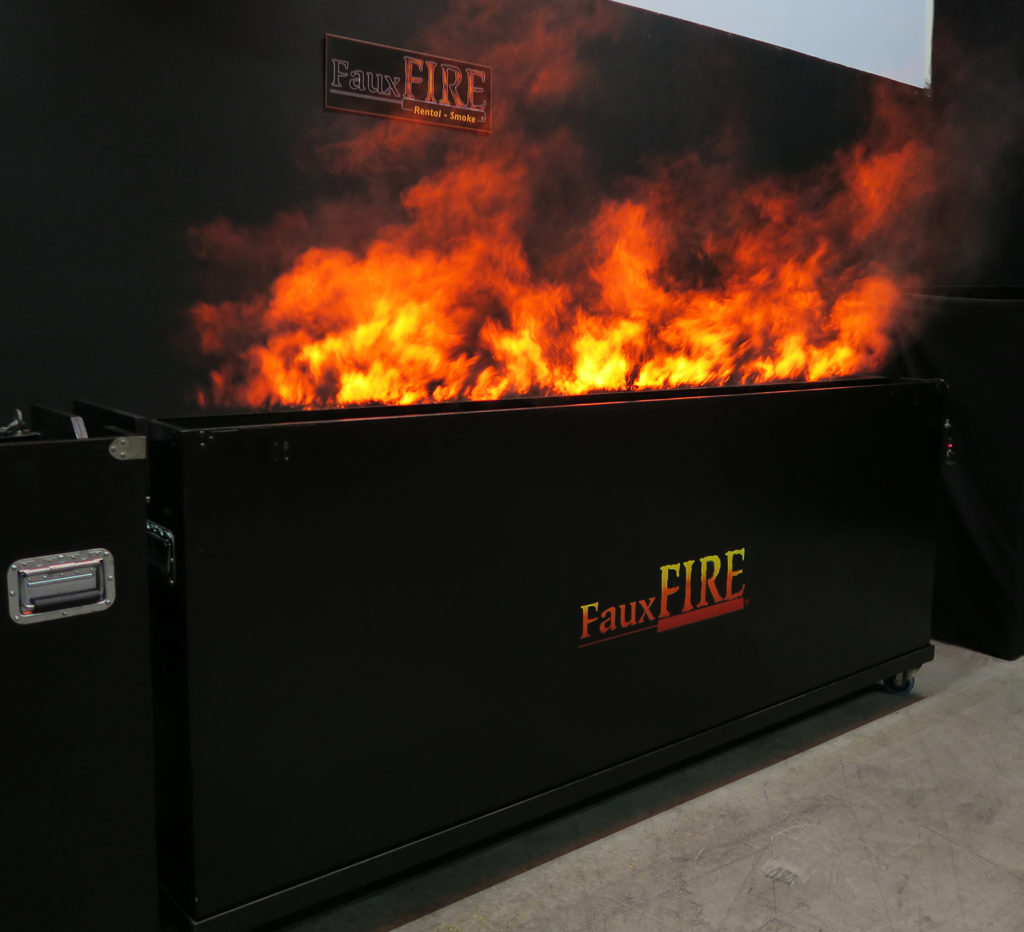 SaveSave